Jinny Lee

Bachelor Graduate
Hello, my name is Jinny and I am a graduating Bachelor of Architectural Design student at the University of Queensland. Whenever someone asked me what I wanted to be when I grew up, I was always torn between the field of arts and the field of science. However, since discovering architecture, my passion and motivation has only continued to grow as I began to understand the significance of a careful balance between logic and creativity required for a great design. This degree has taught me that architecture is limitless and to constantly challenge myself with something new. This has led to my strong passion for sustainability and innovation within the urban built environment, and moving forward, I am excited to one day be a part of the incredible impact that architecture has on our everyday lives.
This digital portfolio shows a fragment of my final design project which is a proposal for a new Outlook Place building at the UQ St Lucia campus. Located on a prominent slope that looks over a natural amphitheatre and UQ Lakes, the design aims to respect the existing landscape through creating a sense of continuum between the natural landscape and built form. By integrating a series of operable screens and walls, terraces, and biophilia, the design blurs the sense of indoors and outdoors. Traditional learning and work places are challenged as these operable walls allow for the transformation of these spaces from indoors to outdoors with the complete exposure and connectivity to the surrounding environment.
jinnylee00@gmail.com
LinkedIn |
Website
1.
3D Visualisation - Lakeside facade with layers of operable screens to allow control over level of shading, ventilation, privacy, connction to nature.



3.
3D Visualisation - Northside seating stairs and entrance integrating gardens to preserve existing small trees and plants.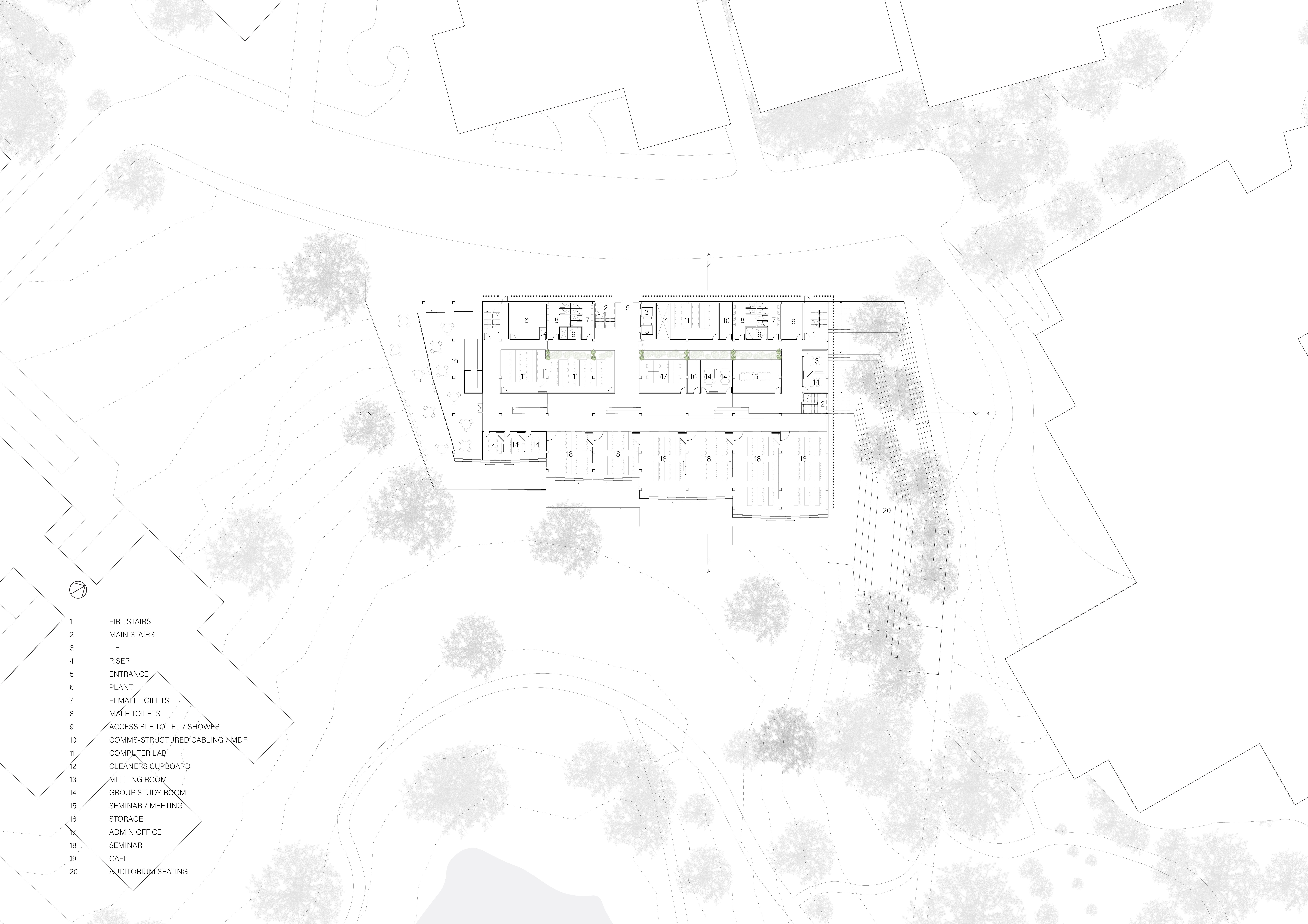 5.
Level 1 plan - cores, plant rooms, bathrooms, and rooms that do not require as much access to natural daylight are placed along the north-western edge of the building, whilst rooms that require more access to daylight such as retail, seminar, and tutorial rooms are placed along the south-east edge (lakeside).



7.
Partial section 1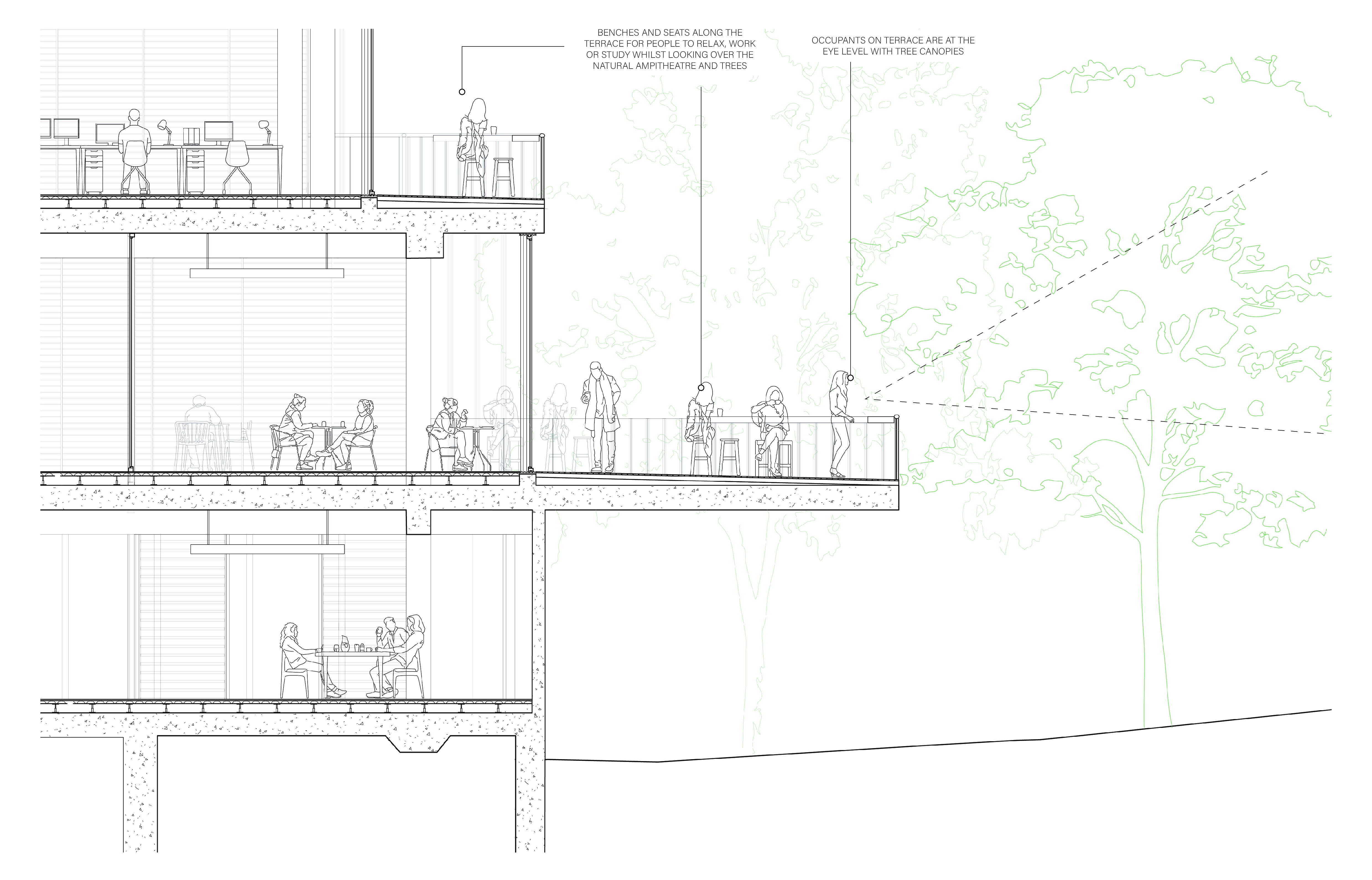 9. Partial section 2
2.
3D Visualisation - Staffhouse Road street facade with a monumental and uniform timber batten screen that contrasts to the lakeside facade. The screen also acts as a shading device against harsh western sun.



4.
3D Visualisation - Rooftop garden and seating with steel pergola allows climbing plants to grow in the summer which provide adequate shading.



6. Sections - shows staggering floor plates which follow the existing slope and contours of the landscape. A narrow light-well provides natural daylight and ventilation in a deep floor plate design.
8. Partial plan
10.
Detail section 1 - detail of light-well showing materials, construction, and planters.