Naomi Mackenzie
Bachelor Graduate
Coming from an art background, my designs are very sculptural. I view them not just as a structure, but also as a piece of visual art, with contrasts of texture, colour, weight, light. Metaphors are imbued into the design, and visual motifs are hidden throughout.
I am fascinated with how buildings age- both of my projects in third year take into account how materials will evolve over time. I enjoy using materials that allude to the earth, such as my stone tapestry in the canyon void of my Outlook Place project. I like my projects to look like they belong in the environment, using earthen tones and textural materials that make it appear as if the structure has emerged from the earth.
naomimackenzie.99@gmail.com
Instagram
1.
Future Lab Facade: My first second year project, and where I first started experimenting with perforated screens.
3. Cassowary Enclosure 2.
5. Sunnybank development 2.
7.
Dakabin Health Hub 1: A design for a health care clinic catering to Indigenous Clients. Much of the design uses a grass motif, inspired by the the suburb's Indigenous name, which means Grass Tree.
9.
Outlook place Sectional Perspective: A university building, and a metaphor for the hill. It features a stone tapestry canyon through the centre, and window seats!
2.
Cassowary Enclosure 1: Abstracted forms inspired by the boldness of the Cassowary for a cassowary enclosure design.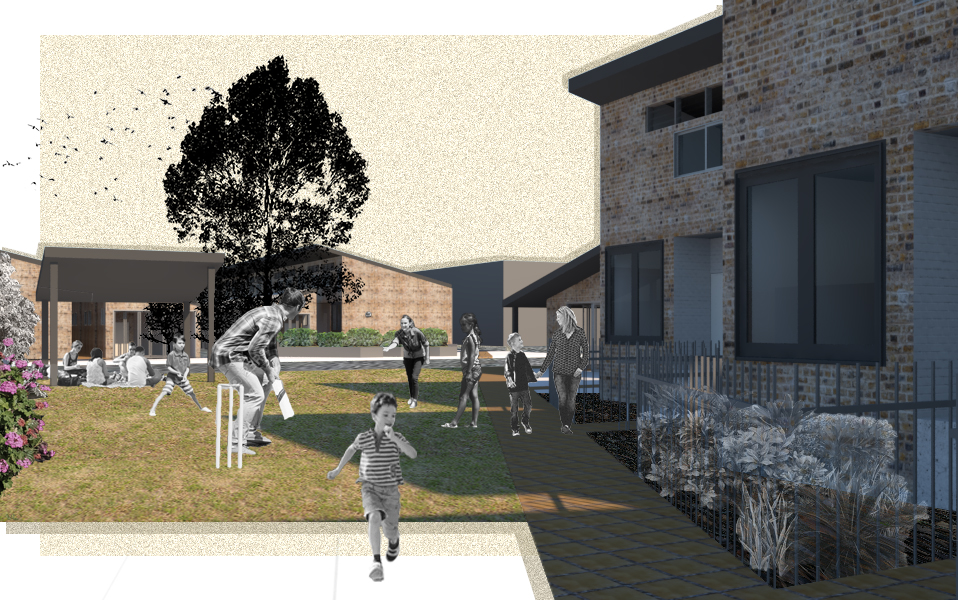 4.
Sunny bank development 1: A housing development designed for Sunnybank, experimenting with levels, zoning, community connections and window seats!
6. Sunnybank development sectional perspective.
8. Dakabin Health Hub Plans.
10. Outlook place 1.
---
11.
Outlook place Section.